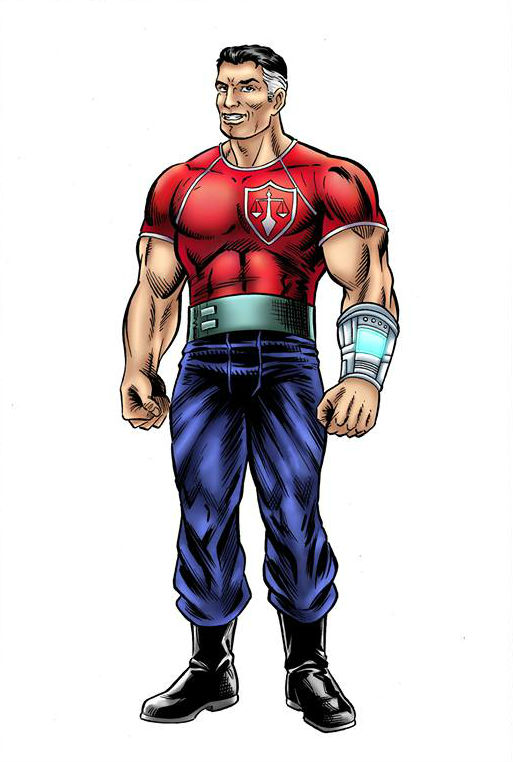 A forceful, dynamic man, Steel is a natural leader. He sees the humor in life, and, although his attitude briefly soured after the murder of his family, he has never let it overwhelm him.
Jack Steel was mortally wounded by a German shell at the Battle of El Alamein (1942). A strange scientist took him to a hidden cave laboratory and injected the "elixir of life" into the dying soldier, reviving Steel and giving him superhuman abilities. Steel had no idea where he was born or what his true nationality was, therefore, he considered himself a champion of all nations against Dictatorships.
Steel remains a powerful force for good, while serving as an inspirational figure to other, even the Planet's Ultimate Super-Heroes.
Art by Luis Rivera