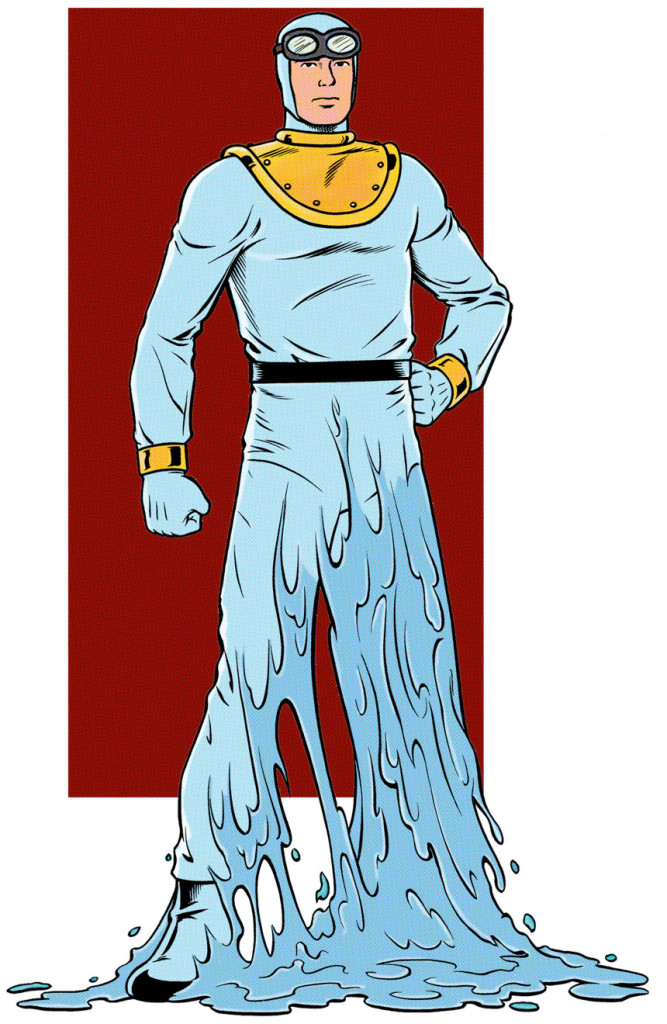 Bob Blake was accidentally exposed to a formula which converted his body into water, a change he could control at will.
Donning aviator goggles and tights left over from a costume party, he took on the identity of Hydroman.
A founding Sentinel, Hydroman possesses the ability to control, generate, turn into, and/or absorb water. He is capable of controlling the transition from one state of water to another (liquid/solid/gas) independent of temperature or pressure.
Art by Brendon and Brian Fraim and Gerry Turnbull