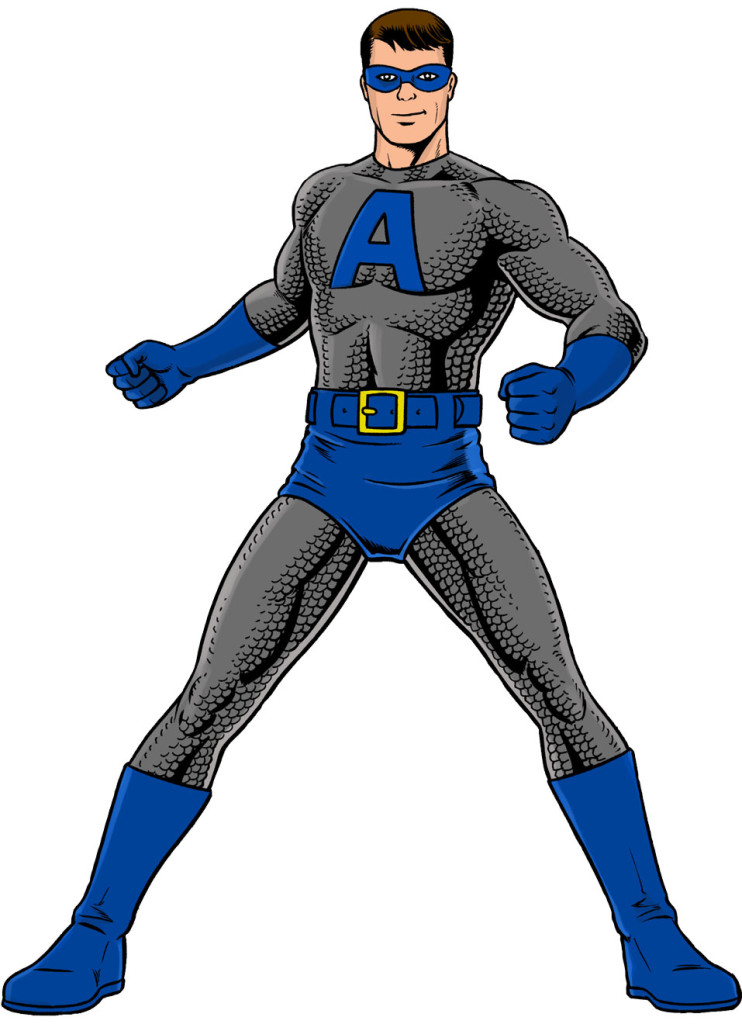 A high school math teacher and former Olympic athlete, Jeff Prince just decided one day to fight crime in a costume. And so he did, busting up local drug rings, stopping petty criminals, and acting as inspiration to the local kids as the costumed vigilante, Mr. Amazing.
When the armored Nazi agent Blitzkrieg attempted to use the Empire State Building as a broadcast point for an experimental 'death ray', it was Mr. Amazing who ended the threat, but at the cost of his own life. A memorial statue of him is displayed in the Freedom's Stronghold Trophy Room.
He was a superb hand-to-hand combatant and an exceptional all-around athlete.
Art by Brendon and Briam Fraim and Gerry Turnbull